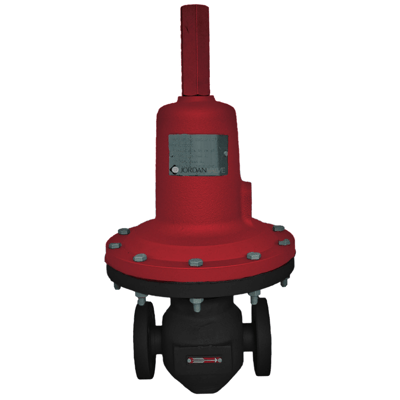 Images are representations only.
Mark 508UBS Series Back Pressure Regulator
Brand:
Jordan Valve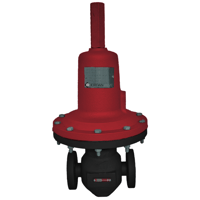 The Mark 508UBS Series are spring loaded direct-operated, pressure relief valves used downstream of pressure regulators to protect the downstream system from over pressure. Their main function is to regulate the inlet pressure.

They can also be used as back pressure regulators as they have good throttling characteristics. They are available in 1/2″ through 2″ (DN15 through DN50) body sizes. These regulators have a compact design and construction such to sustain rugged use and their construction makes them easy to install and to maintain.
Features
Flow to close design.
Available with ISA face to face dimensions.
From 5 to 9 different Cv's for each size to assure high accuracy in regulation.
Metal or soft seat (featuring leakage from II to VI).
Internal pressure sensing (external upon request).
Packingless construction (available only with internal pressure sensing).
Wide range of actuators according to the requested regulation range.
Wide range of elastomeric diaphragms or in AISI 316.
Fully sealed construction available (suitable for dangerous media, ATEX compliant).