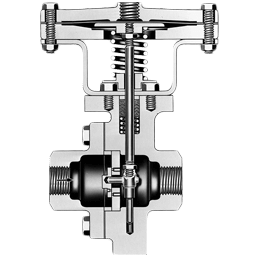 Images are representations only.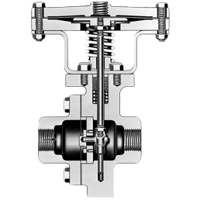 While many pneumatic, modulating control valves can be used for on/off service by supplying air pressure to the actuator in excess of the spring range, they are sometimes an inadequate solution to control a process. True on/off control valves, like the Mark 76, offer many advantages over this approach.
Features
Extremely fast opening and closing times. Short stroke and straight-through flow provide rapid control.
Due to the short stroke of the sliding gate seat, less force is required to operate the valve.
Longevity – Lab testing has shown that the MK76 displayed no wear on the diaphragm after 10 million cycles.
Steam application capability.