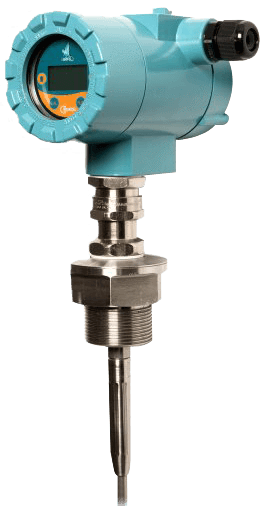 Images are representations only.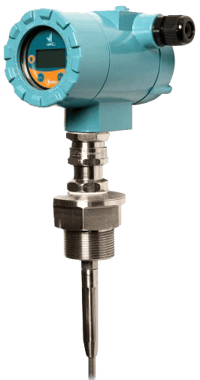 The Award-Winning Centurion Guided Radar (CGR) Level Transmitter is ideal for the measurement of liquids, sludge, powders and granules to a range of 38 m (124 ft) for level and interface measurement.

This technology is not affected by pressure, temperature, viscosity, vacuum, foam, dust, changes in dielectric constant or coating of the probe.

HAWK's CGR won the prestigious Chemical Processing 2021 Vaaleer Awards and Process Instrumentation's Product of the Year Award.

HAWK's CGR is the first and only guided wave radar on the market to feature Power over Ethernet (PoE) communications. The advantages to PoE connectivity are secure in-plant and remote monitoring, as well as remote sensor setup, diagnostics and troubleshooting abilities.
Features
Accurate, reliable level measurement up to 124 ft
Power over Ethernet (PoE) communication for safe and reliable monitoring
Remotely monitor tank levels from smart phone, tablet, or computer
Guided Wave Radar (GWR) technology for <1 second response time measurement
GWR technology is not affected by pressure, temperature, viscosity, vacuum, foam, dust, changes in dielectric constant or coating of the probe.
Real-time tank monitoring from online portal
Receive tank alarms and alerts to phone and email
Ability to accurately measure interface levels
Accuracy is ±3 mm
Continuous and precise level measurement
Secure in-plant and remote monitoring
Remote sensor setup
Remote diagnostics and troubleshooting abilities
Specifications
Power
2-wire Loop Powered, 24 Vdc (14-28 Vdc), 48 Vdc PoE (Power over Ethernet)
Range
Up to 38 m (Up to 124 ft)
Certifications & Approvals
ATEX
IECEx
CE
cCSAus
FM
CRN
SIL 2/3
Communication
Modbus with Interface Level Measurement
Modbus with Ethernet and PoE (Power over Ethernet)
4-20 mA with HART 7
4-20 mA with HART 7 and Interface Level
4-20 mA with HART 7 and SIL 2
Chemicals and Petrochemicals 
Oil and Gas 
Mining and Minerals 
Cement and Building Aggregates 
Food and Beverage 
Agriculture 
Wastewater