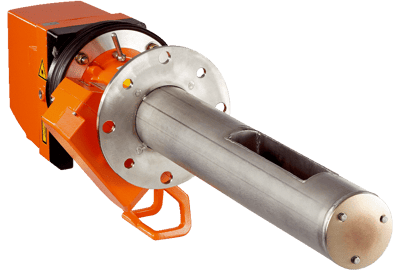 Images are representations only.
GM700 In-Situ Gas Analyzer
Part Number:
GM700
Brand:
Sick AG
SICK In-Situ Gas Analyzers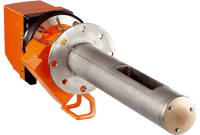 High reliability and precision as well as minimal response times are the distinguishing features of the GM700 laser gas analyzer.

Based on the principle of TDLS (Tunable Diode Laser Spectroscopy) and by using specific light absorption, the GM700 is able to measure several gas components, such as NH3, HF, HCl or H2O.

The in-situ measurement is ideal for the fast determination of gas concentrations in process control and emission monitoring.
Features
In-situ measurement directly in the process for accurate measured values
Measuring probe or cross-duct types to match the requirements of your measuring task perfectly
High reliability during operation
Can also be used in harsh ambient conditions
Detects quick and short-term process fluctuations
Specifications
Certifications & Approvals
Communication
CAN Bus
PROFIBUS DP
Serial
Measuring Range
Certified: HF 0 to 5 mg/m³ / 0 to 25 mg/m³
Dual Measuring: NH₃ / H₂O 0 to 25 ppm / 0 to 100 ppm (NH₃), 0 to 40 Vol. % / 0 to 40 Vol. % (H₂O)
Dual Measuring: NH₃ / H₂O 0 to 25 ppm / 0 to 4,000 ppm (NH₃), 0 to 20 Vol. % / 0 to 20 Vol. % (H₂O)
Dual Measuring: HCl / H₂O 0 to 10 ppm / 0 to 3,000 ppm (HCl), 0 to 50 Vol. % / 0 to 100 Vol. % (H₂O)
HF: 0 to 5 ppm / 0 to 2,000 ppm
HCl: 0 to 10 ppm / 0 to 3,000 ppm
NH₃ (up to 40 % H₂O by Volume) 0 to 25 ppm / 0 to 100 ppm
NH₃ (up to 20 % H₂O by Volume) 0 to 25 ppm / 0 to 4,000 ppm
Response Time
HF measurement 1 to 180 s, Adjustable, Preset to 4 s, Suitability-tested According to EN 15267
Standard 1 to 360 s, Adjustable, Preset to 4 s
Humidity
Ambient: ≤ 95 % Relative Humidity, Non-Condensing
Mounting
Mounting Flange, DN 125, PN 6
Mounting Flange, ANSI, 5″