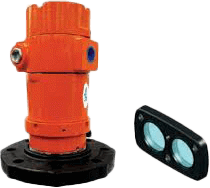 Images are representations only.
OptioLaser S300 Liquid Laser Sensor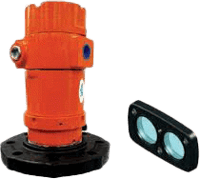 The OptioLaser S300 Laser can be used for the detection of all types of liquids, regardless of their dielectric properties. This laser can accurately and reliably measure highly reflective liquids, clear liquids and even turbulence liquids.

The OptioLaser, due to its narrow beam divergence, can be used to measure through grates and narrow passages, and even next to flat walls.

Typical applications consist of tank level, water treatment plant, food and beverage facilities, chemical processing plants, and pharmaceauticals.
Features
Non-contact measurements without frequent calibrations
Easily measures all liquids
Measuring range of 200 m (656 ft); 50 m (164 ft) for clear liquids
Ruggedized Enclosure
Aligns the transmitter/receiver lenses with laser pointer
Collects level data as often as you need it
Optional silo / tank kit
Measures within narrow openings, even all walls
Output: 4-20, 4-20 HART, RS232, trigger
Simple set up
Specifications
Operating Temperature
-28° to 50° C (-20° to 140° F)
Range
46 cm to 200 m (1.5 to 656 ft)
Input Power
12 Vdc Recommended (12-24 Vdc)
Water
Waste Water
Chemicals
Processing
Food
Beverage