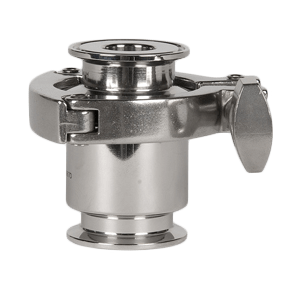 Images are representations only.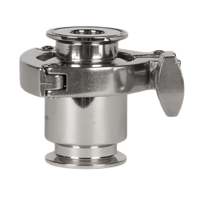 The Mark 94 is a thermostatic steam trap designed specifically for use in high capacity clean steam systems where sanitary conditions must be maintained.

It features a 20 Ra finish on all internal wetted parts, and a self-draining design, to minimize the possibility of medium entrapment and bacterial growth.

The Mark 94 has been designed to provide high condensate flow rates during SIP heat up, allowing vessels and other process equipment to reach validation temperature in minimum time.

The proprietary fill, bellows and orifice design minimize the subcooling required to open the trap during SIP temperature hol, insuring fast drainage under lower load conditions to help insure against low temperature faults.

The Mark 94 is designed for use up to 50 psig (3,5 bar) inlet pressure.
Features
Fill fluid meets FDA/ICH Q3C/FDA Class 3 criteria designation 
Body and solid internal components constructed of ASTM A479 316L 
Polished components – body interior and exterior are mechanically polished to 20 Ra and 40Ra finish respectively 
Sanitary clamp ends standard, other ends (tube weld, threaded, ISO/DIN) available upon request 
Self draining when installed vertically (outlet side down) 
New design provides excellent flow rates with low subcooling during heat up and temperature hold period 
FDA, USP Class VI gasket standard 
Horizontal connections available