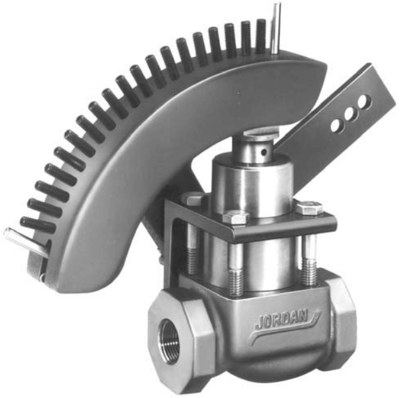 Images are representations only.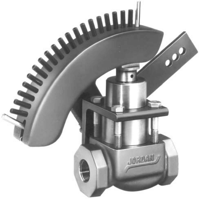 The Mark 44 adjustable cam valve is used to control the flow of fuel oil to a burner. It is ideally suited for process applications with frequent changes in fuel/air mixture because the valve can easily meet new requirements by simply readjusting the cam screws.

The valve is designed for applications where tight shutoff is not required; when required, it must be provided by other means.
Features
Maintains the precise flow characteristic of application with simple adjustment of cam screws.
Easily readjusted in the field to meet flow requirements with no need for special tools.
Lever is fully adjustable to accommodate the linkage in any position.
Spring-loaded stem maintains rollers end contact with the cam surface to prevent possible backlash.
For pressure up to 500 psi (34 bar) on fuel oils, gas, air, and water.
Standard with equal percentage flow characteristics.