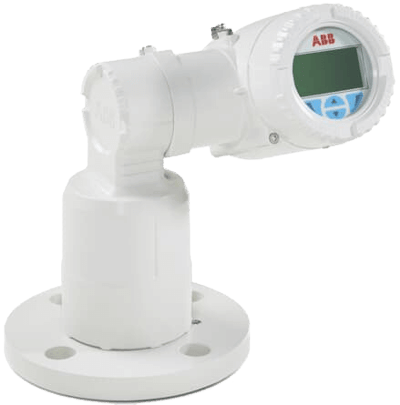 Images are representations only.
LLT100 Laser Level Transmitter
Brand:
ABB Group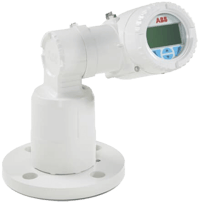 The LLT100 is specifically made for industrial applications and harsh environments.

It provides continuous, non-contact level measurement capabilities for process automation and inventory management in industries such as mining, aggregates, oil and gas, chemicals, food and beverages, power, pulp and paper, pharma, and water and waste water.
Features
Optimize process or inventory management


Precise measurement of any solid or liquid
Independent of material properties

Low cost of ownership


Fast and flexible installation
No maintenance
Single product configuration works for many applications

Fast delivery


Less than 2 weeks from order to receipt

Convenient


Easy setup function
Adjustable embedded graphical user interface
2-wire powered and HART 7 communication

Reliable


Dust and fog penetration capabilities
Accurate measurement at short and long distances
Explosion-proof class 1, division 1 (zone 1)
Specifications
Range
0.5 to 200 m (2 to 660 ft) for Positioning Applications with Reflective Target
0.5 to 30 m (2 to 100 ft) for Liquids
0.5 to 100 m (2 to 330 ft) for Solids
\
Measuring Beam
Laser Wave Length: 905 nm, Eye Safe, Class 1
Operating Temperature
-40° to +60° C (-40° to +140° F), Up to 280° C (535° F) with Cooling tube
Storage Temperature
-40° to +85° C (-40° to +185° F)
Survival Temperature
-40° to +80° C (-40° to +175° F)
Process Pressure
Base model: -1 to +2 bar (29 psi)
Hygienic model: -1 to +1 bar (15 psi)
Pressure-Rated model: -1 to +49.6 bar (719 psi), depending on flange
Communication
Local HMI, EDD/DTM, Handheld
HART 7 (Multi-variable Output)
Enclosure Material
Powder-Coated Aluminum (Standard), 316L Stainless Steel (Option)
Dimensions
DIN PN 16/PN 40 - Raised Flange W 247 x H 242 x D 165 mm (9.7" x 9.5" x 6.5")
Hygienic Flange W 223 x H 215 x D 137 mm (8.8" x 8.5" x 5.4")
Class 300 - Raised Flange W 247 x H 242 x D 165 mm (9.7" x 9.5" x 6.5")
Class 150 - Raised Flange W 240 x H 242 x D 154 mm (9.5" x 9.5" x 6.1")
Universal - Flat Flange W 247 x H 215 x D 165 mm (9.7" x 8.5" x 6.5")
Weight of Standard Model
Aluminum Enclosure with Universal Aluminum Flange: 3.7 kg (8.2 lb)
316L Stainless Steel Enclosure with Universal Stainless Steel Flange: 8.6 kg (19.0 lb)
Weight of Pressure Rated Model
Aluminum Enclosure: 6.7 to 7.2 kg (14.8 to 15.9 lb), Depending on Flange
316L Stainless Steel Enclosure: 10.0 to 10.5 kg (22.1 to 23.2 lb), Depending on Flange
Weight of Hygienic Model
Aluminum Enclosure: 5.8 kg (12.8 lb)
316L Stainless Steel Enclosure: 9.1 kg (20.1 lb)
Protection Class
IP66 / IP67/ NEMA 4 (SS Version NEMA 4X)
Process Fitting
Flange (ASME 2", DN 50)
Hygienic Fitting / Tri-Clamp 4 in. (ISO 2852)
Wetted Parts
316L Stainless Steel, Cemented Borosilicate Window (Base Model, Hygienic Model)
316L Stainless Steel, Fused Borosilicate Window (High Pressure Models)
Aluminum, Cemented Borosilicate Window (Base Model)
Display
Integrated 128 x 64 Pixels LCD Display with TTG (Through-The-Glass) Interface
Approvals & Certifications
Mining
Aggregates
Oil and gas
Chemicals Food and beverages
Power
Pulp and paper
Pharma
Water and waste water