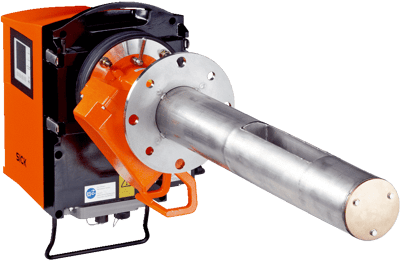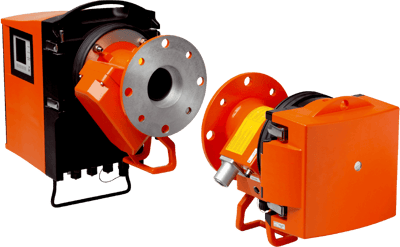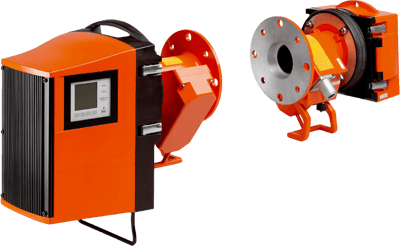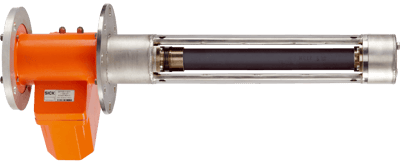 Images are representations only.
GM32 In-Situ Gas Analyzer
Part Number:
GM32
Brand:
Sick AG
SICK In-Situ Gas Analyzers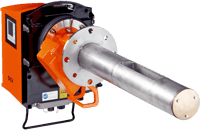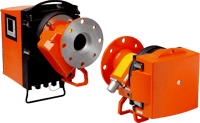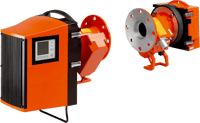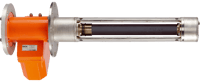 The GM32 in-situ gas analyzer measures SO2, NO, NO2 and NH3, as well as TRS components in Kraft pulp processes including pressure and temperature in the gas duct.

Direct, fast and without gas sampling and transport.

This means control systems are able to work with actual values in real time.

Thanks to self-monitoring the measured value are reliable at any time.

In case of a malfunction an early warning will be shown.

For emission measurement of SO2 and NO, GM32 is tested for suitability according to European standard EN 15267.

An ATEX version with comprehensive safety functions and sophisticated system technology is also available, as well as the GM32 TRS-PE (PE = Pulp Emission) for TRS measurement in Kraft pulp processes.
Features
Unaltered measured values in real time without altering the gas composition
Short-term process deviations are detected
Representative measurement by selection of cross-duct or measuring probe type
Fast on-site service due to modular design
Long maintenance-free intervals
Cost-effective in-situ gas analyzer — ATEX type also available
Low cost of installation and operation, no test gases required
Complete emissions measurement in kraft pulp process by way of simultaneous measurement of TRS components plus SO2, NO, NH33
Specifications
Certifications & Approvals
Measuring Range
TRS: 0 to 70 ppm (GM32 TRS-PE System)
(CH3)2S2: 0 to 15 ppm (GM32 TRS-PE System)
(CH3)2S: 0 to 20 ppm (GM32 TRS-PE System)
CH3SH: 0 to 25 ppm (GM32 TRS-PE System)
H₂S: 0 to 35 ppm (GM32 TRS-PE System)
NH₃: 0 to 35 ppm / 0 to 50 ppm (GM32 TRS-PE System), 0 to 30 ppm / 0 to 2,600 ppm (GM32 System, Standard and Ex-version)
SO₂: 0 to 32 ppm / 0 to 7,000 ppm (GM32 System, Standard and Ex-version), 0 to 15 ppm / 0 to 35 ppm (GM32 TRS-PE System)
Low NO₂: 0 to 20 ppm / 0 to 1,000 ppm
NO₂: 0 to 50 ppm / 0 to 1,000 ppm
NO: 0 to 40 ppm / 0 to 1,900 ppm (GM32 System, Standard and Ex-version), 0 to 40 ppm / 0 to 150 ppm (GM32 TRS-PE System)
Response Time
Cross-duct Version: ≥ 5 s
Gas-testable Measuring Probe (GPP): ≥ 120 s
Open Measuring Probe (GMP): ≥ 5 s
Accuracy
1 % (Gas-testable Measuring Probe (GPP))
SO₂ ± 0.3 ppm, ± 2 % (GM32 TRS-PE System)
± 2 %
Ambient/Storage Temperature
-20° to 55° C, Temperature Change Max. ± 10° C/h
Humidity
Ambient: ≤ 95 % Relative Humidity, Non-Condensing
Mounting
Mounting Flange, ANSI, 5″
Mounting Flange, DN 125, PN 6
Materials of Construction
Ceramics
Stainless Steel 1.4539
Stainless Steel 1.4571
PTFE
Steel ST37