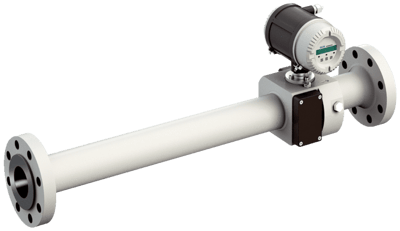 Images are representations only.
FLOWSIC600 DRU Gas Flow Meter
Part Number:
FLOWSIC600 DRU
Brand:
Sick AG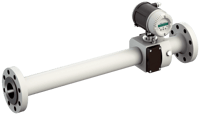 The innovative FLOWSIC600 DRU gas flow meter for upstream applications based on the FLOWSIC600.

With a measuring range of up to 150:1 (Increasing measurement uncertainty at flow speeds of less than 0.9 m/s), the FLOWSIC600 DRU also covers flow ranges that previously required several orifice plates.

Low manufacturing tolerances and wet-gas tolerant ultrasonic sensors ensure consistently low measurement uncertainty, even under challenging conditions.

SICK therefore makes it possible to skip the otherwise common cost-intensive high-pressure flow calibration.

The FLOWSIC600 DRU enables real-time diagnostics of devices and processes and is virtually maintenance-free - even with high liquid loads.
Features
Low initial investment – precise measurement without an expensive high-pressure flow calibration
Low subsequent investments – no costly measurement station upgrades or orifice plate changeovers thanks to the wide measuring range
Lower operating costs – long maintenance-free operation, and servicing only when required as indicated by remote diagnostics
High reliability thanks to real time monitoring of all device diagnostics data
Extended process monitoring with unique wet gas detection feature
Better measurement accuracy than orifice measurements under wet gas conditions
Long service life thanks to the moisture- and contamination-resistant encapsulated ultrasonic sensors
Specifications
Measured Value
Volumetric Flow a. c., Volume a. c., Gas Velocity, Sound Velocity
Hazardous Area
Class I, Div. 1
Class I, Div. 2
Operating Pressure
0 to 102 bar(g) at 38° C
0 to 95 bar(g) at 85° C