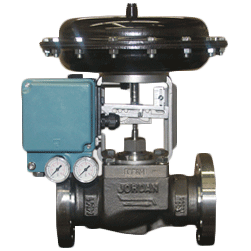 Images are representations only.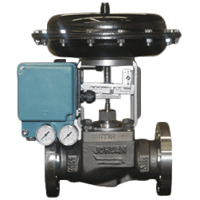 The Mark 16 valve positioner is used to enhance the performance of pneumatic control valves. In conjunction with pneumatic or electronic controllers, positioners eliminate positioning errors, shorten positioning times, and determine the direction of movement for proper positioning of the valve control element.

Mark 16 Side Mounted Pneumatic Positioner: Converts a low input signal from a pneumatic controller into a high output pneumatic signal for improved positioning.
Features
Adjustable amplification and damping.
Split range up to 4-fold possible.
Low vibration effect in all directions.
Travel 8 to 102 mm (0,3 to 4 in).
Angular range 30° to 120°.