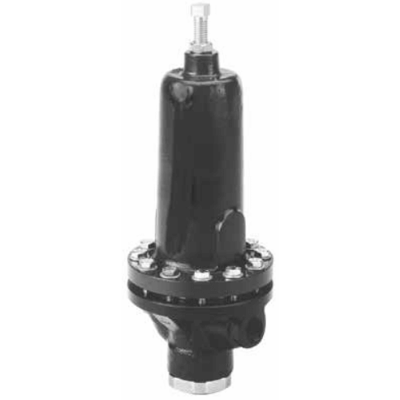 Images are representations only.
Mark 68HP Series High Pressure Regulator
Brand:
Jordan Valve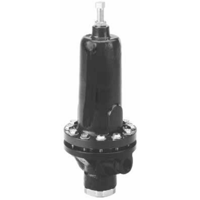 The Mark 68HP is designed primarily for high pressure steam service commonly found in power plants, refineries, pulp and paper mills, and other high pressure process applications.

Since high pressure superheated steam is routinely used for power generation (turbines), a pressure regulator capable of withstanding these pressures is needed for the distribution of lower pressure steam for individual process requirements.

Common uses for the Mark 68HP include:

Pressure reduction of turbine extraction steam to desuperheaters.
Steam injection to turbine bearing seals to eliminate pressure differential across this area.
Primary pressure reduction from the main steam header to lower pressure points of use.
Features
In-line maintenance – Easy access to the seat for reduced downtrime. Ideal for services where the valve is welded in line.
Self-aligning plug – Guided upper diaphragm plate, lower diaphragm plate and stem ensures that the plug will stay centered in the seat.
Satellite seat insert and 17-4 plug – provide long service life under high pressure conditions. 
Continuous un-perforated diaphragm – stands up to the rigorous demands of high pressure services for long diaphragm life.