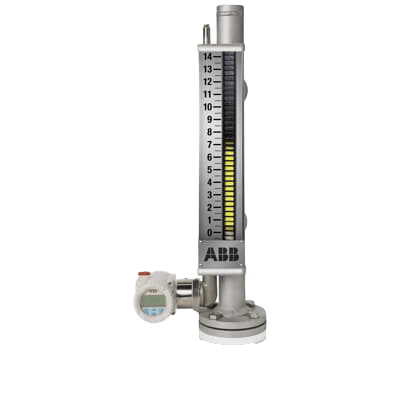 Images are representations only.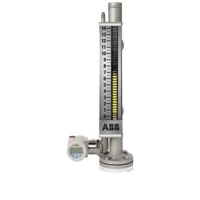 The KM26 Magnetic Level Gauge has provided custom engineered solutions to liquid level applications in industries such as: oil and gas, refinery, chemical, petrochemical, power generation and many more.

The KM26 MLG has proven itself to be a safe, reliable, maintenance free solution for total and/or interface level detection in toxic, corrosive, high pressure and high temperature processes.
Features
Highly visible level indication with no process fluid in contact with the glass
All construction in-house by code certified welders
Float designed and weighted for maximum accuracy with 75 grams minimum upward buoyant force
Transmitter and switch options which can be installed, adjusted and maintained with no process interruption
Safe for corrosive, flammable, toxic, high-temperature and high-pressure applications
Rugged design - low or no maintenance
Specifications
Temperature Drift (Digital)
Ambient Operating Temperature
-40° to 80° C (-104° to 176° F)
Process Temperature
-50° to 204° C (-122° to 400° F)
Storage Temperature
-40° to 85° C (-104° to 185° F)
Seal Material
Viton (-26° to 204° C [-15° to 400° F])
Kalrez (-26° to 204° C [-15° to 400° F])
EPDM (-55° to 120° C [-67° to 248° F])
Markez (-10° to 204° C [14° to 400° F])
Process Pressure
207 bar at 38° C/3,000 psi at 100° F
83 bar at 204° C/1,200 psi at 400° F
Process Viscosity
Single Probe: 10,000 cp
Coaxial Probe: 500 cp
Power Consumption
325 mW (@ 15.5 V, 21 mA)
56 mW (@ 15.5 V, 3.6 mA)
Enclosure/Body Material
Enclosure: Powder-Coated Aluminum or 316 L Stainless Steel
Process Connection
Flanged: ASME Flanges 1-1/2" to 8", Class 150 to 900, DN Flanges DN 20 to DN 200, PN 25 to PN 160
Threaded: 3/4" or 1-1/2"
Display
Integrated 128 x 64 Pixels LCD with Through-The-Glass (TTG) Interface
Wetted Material
C-276 Alloy
Super Duplex 2507 Stainless Steel
Duplex 2205 Stainless Steel
304L Stainless Steel
306L Stainless Steel
Certifications & Approvals
PED
ATEX
CRN
EAC
ANSI/ASME B31.1, B31.3
NACE MR-0103, NACE MR-0175
Oil and gas
Refinery
Chemical
Petrochemical
Power generation and many more