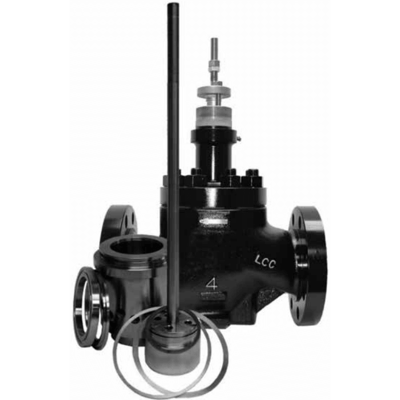 Images are representations only.
Mark H-900, H-1500 and H-2500 Series Globe Style Control Valve
Brand:
Jordan Valve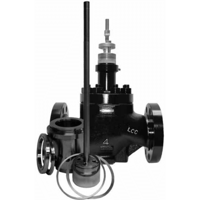 The Mark H Series control valve provides excellent pressure and flow control on steam, gasses and various liquid applications.
The Mark H2D valve is a single port, globe body with cage guiding, and balanced valve plug with push down to close action. Suitable for general applications where tight shutoff is not required.
The Mark H5T valve is a single port, globe body with cage guiding, balanced valve plug, metal seat and pressure assisted spring seal to provide a seal between the valve plug and cage. Suitable for applications which require low leakage rates.
Features
Two trim configurations available, ED and ET.
Cage guiding allows the Mark H900/H1500/H2500 to handle high pressure drops while providing greater plug stability.
High pressure capability, up to Class 2500.
Characterized flow options include equal percentage and quick opening.
Optional body and trim materials are available.
Sour service capability: optional NACE MRO175/ISO15156-2009.