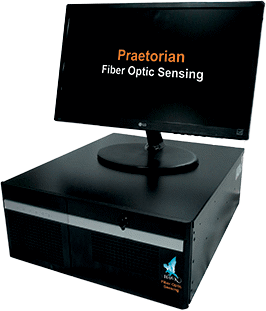 Images are representations only.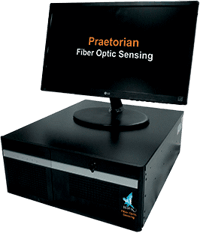 The Praetorian Conveyor Health Monitoring System (CHMS) is a plant & site wide single solution for detecting when critical parts of the idler are beginning to fail. The early detection warnings allow operators to control down time and avoid catastrophic costly unplanned shutdowns.

HAWK's Praetorian Fiber Optic Sensing detects abnormalities in conveyor idler performance that other technologies cannot.
Features
Proven ROI by predicting breakages and failure BEFORE occuring
Immune to the effects of a broken or cut fiber
System is passive, no electricity is required in the field
Self-diagnostics monitor the unitÍs condition and maintain optimum performance
No maintenance or calibration require after commissioning
Monitor up at 80 km (50 mi) at the same time.
24/7 real-time monitoring
Specifications
Sensing Element
Fiber Optic Sensing Cable
Power Supply
110-240 Vac (50/60 Hz), 24 Vdc
Sensing Range
Conveyors: Up to 10 kms (6.2 miles) Per Channel
Humidity
10 % to 85 % @ 40° C Non-Condensing
Operating Temperature
Interrogator: 0° to 40° C (32° to 104° F)
Output
Modbus Ethernet TCP/IP, Ethernet PIDS (Standard), ROS, Relay, USB, SCADA
Coal Mines, Hazardous Area Suitable (No Infield Electronics) 
Hard Rock Mines 
Quarries 
Buildings 
Unmanned Material Handling Facilities 
Processing Plant Conveyors