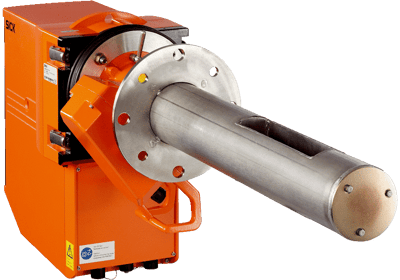 Images are representations only.
GM35 In-Situ Gas Analyzer
Part Number:
GM35
Brand:
Sick AG
SICK In-Situ Gas Analyzers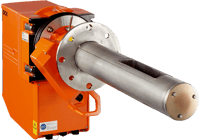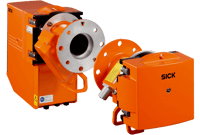 Simultaneous or as individual measurement: the GM35 gas analyzer measures CO2, H2O and CO, or N2O, as well temperature and pressure – and it does this reliably, quickly, and economically.

As an in-situ gas analyzer, the GM35 detects these gas components directly in the gas stream without gas sampling.

Reliability, precision, and short response time of the GM35 offer a key advantage for efficient control loops in all CO and CO2-generating processes.
Features
Dynamic moisture measurement directly within the process
Provision of real moisture reference values
Accurate measured values thanks to in-situ measurement
Detects fast or transient process deviations
Representative measurement by selecting a suitable measuring probe or cross-duct version
Specifications
Certifications & Approvals
Enclosure Rating
IP54
IP67
IP66 / NEMA 4X
IP65
Measuring Range
N₂O: 0 to 60 ppm / 0 to 2,500 ppm
H₂O: 0 to 25 Vol. % / 0 to 100 Vol. %
CO₂: 0 to 22.5 Vol. % / 0 to 100 Vol. %
CO: 0 to 180 ppm / 0 to 20,000 ppm
Ambient Temperature
-20° to 50° C, Temperature Change Max. ± 10° C/h
Humidity
Ambient: ≤ 96 % Relative Humidity, Non-Condensing
Power Supply
Power Consumption ≤ 150 VA (GPP), ≤ 350 VA (Sender/Receiver Unit)
Sender / Receiver Unit & GPP: 115 Vac / 230 Vac, 48 to 62 Hz
Process Pressure
GPP: -120 to 200 hPa
GMP & Reflector Unit (Cross-duct Version): -60 to 30 hPa
Materials of Construction
Steel ST37
GPP: Cermics, PTFE
Stainless Steel 1.4571 / 1.4539