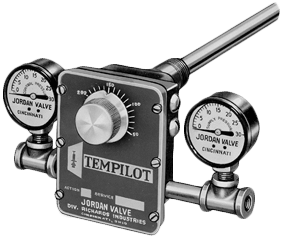 Images are representations only.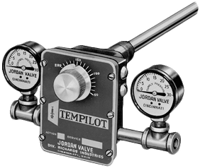 The Jordan Mark 25 Series is a temperature controller that uses instrument air to position a control valve or air-operated regulator (such as the Jordan Mark 66 Series) in a process line.
Features
High rangeability – When combined with Jordan control valves, the rangeability is 50:1 or better.
Sensitive to changes in the process – responds to changes as low as 0.5°F (0,3°C).
Standard gauges supply and control pressure gauges and standard on all units.
Adjustable proportional band – adjustable from 2-1/2% to 24%.
Choice of action available for direct or reverse action requirements.