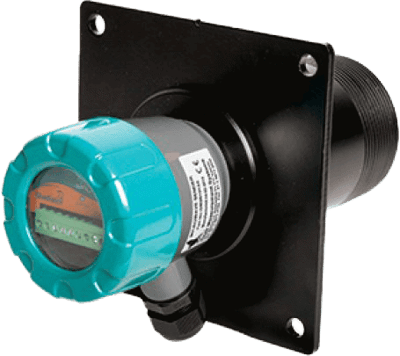 Images are representations only.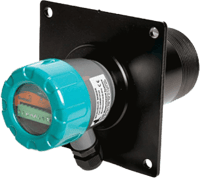 The HAWK Gladiator Doppler Microwave flow switch is used in process applications requiring highly reliable non-contact, nonintrusive product flow detection and movement.

The system operates by sending out bursts of microwave energy toward the targetproduct being monitored. The target product will reflect some of the microwave energy back to the system where it is processedto determine if the product is flowing or moving.
Features
State of the art Circular transmission
Flow / No Flow detection
Speed detection 0.2-20 m/s
LCD push button setup / diagnostics on remote amplifier
Simple sensitivity adjustment and calibration on Integral system
Simple '1-minute' setup application presets
Remote sensor or Integral 'all in one' types
Relay outputs: Integral (1 + failsafe) Remote (2)
Remote test function
Adjustable ON and OFF delays (0-20 sec)
Remote 3G HAWKlink connection option
Remote amplifier to sensor separation up to 500 meters (1640 ft)
Bright visual status indication on sensors
Independent housing alignment after mounting sensor.
Specifications
Supply Voltage
12-30 Vdc
12-30 Vdc and 90-260 Vac
36-60 Vdc
Materials of Construction
Transducer Facing: UHMW Polyrthylene, PTFE Teflon
Transducer Housing: Aluminium / Mild Steel, 316L Stainless Steel
Remote Amplifer Housing: Polycarbonate
Certifications & Approvals
Detection of Moving Materials or Moving Objects Where the Microwave Energy Will Be Reflected Back To the Sensor From the Falling Material 
Moving Objects, Where A Switch Point or Continuous Output Is Required