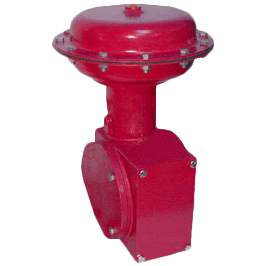 Images are representations only.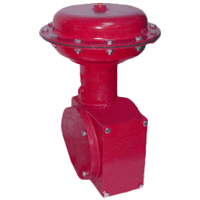 The 1051M Series Diaphragm Rotary Actuator is a pneumatic spring-return actuator designed for use with rotary-shaft control valves.

This is a direct-acting actuator, and an increase in the loading pressure extends the diaphragm rod out of the spring barrel. The 1051M Actuator is suitable for on-off service, or for throttling service when used with a valve positioner.