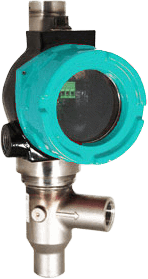 Images are representations only.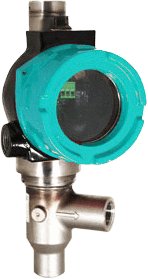 Compatible with all HawkVFlo Variable Area Flow Meters, HawkSentry 3 flow switch is a great choice for a variety of single or dual alarm applications.

HawkSentry 3 provides a high/low or high and low level switch with a dry contact relay output and is DC powered. This alarm system can be added to most HawkVFlo flow devices to provide intelligent process automation as well as safety capabilities. The red LED alert light brings immediate attention to process conditions.

Typical applications include process lube oil flow, gas flows, biodiesel fuel manufacturing, chemical processing, biomedical, coolant system, water and wastewater treatment facilities.
Features
Adds reliable alarm switching to most HawkVFlo flow meter models
Warns of undesired flow deviations in process lines such as seal water, coolants, water and waste treatment, lubrication, boiler feed water & anneasling atmospheres
Reliable single or dual alarm
Non-contacting electronics - electronics never come in contact with the flow media
Specifications
Single or Dual Relay
N.O or N.C 10 Amp Rated Form C
Environmental Protection
NEMA 4X or NEMA 7 Class 1, Div. 1 IP66/67
Process Gas Flows 
Biodiesel Fuel Manufacturing 
Hydraulic Fracturing/Shale Gas/Gas & Oil 
Chemical Processing 
Biomedical 
Coolant System 
Water and Wastewater Treatment Facilities