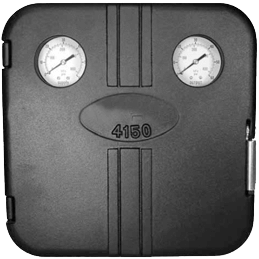 Images are representations only.
Mark 4150 and 4160 Series Pressure Controller
Brand:
Jordan Valve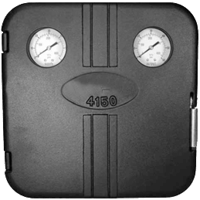 The Mark 4150 and 4160 Series are pneumatic pressure controllers that utilize a bourdon tube or bellows for sensing vapor, liquid or gas pressure, and differential pressure.

The Jordan Valve controller can be reconfigured from direct, to reverse acting or vice versa without any additional parts. Jordan Valve offers two types of Pressure Controllers:

Proportional (Mark 4150).
Proportional Reset (Mark 4160).
Features
The Mark 4150 and Mark 4160 Pressure Controller is a weatherproof unit, and can be either mounted on the yoke of a control valve, wall mounted or panel mounted.