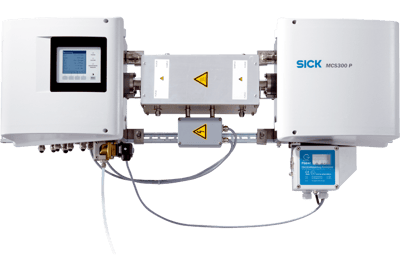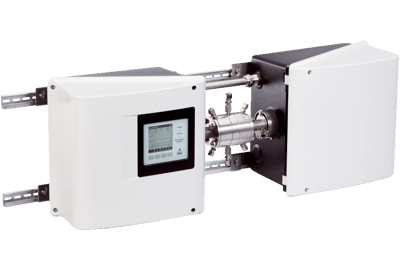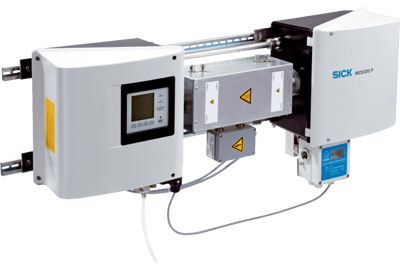 Images are representations only.
MCS300P Extractive Gas Analyzer
Part Number:
MCS300P
Brand:
Sick AG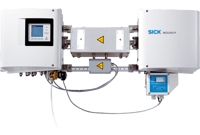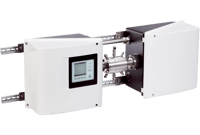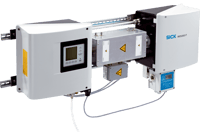 The MCS300P is an extractive process photometer for measuring gaseous or liquid media.

It measures IR and VIS active components with variable measuring ranges from very low (ppm) to high (vol%) concentrations.

For monitoring of toxic or flammable mixtures, it has special process cells with safety devices like twinseals and flushing gas feeds.

The heatable cells made of corrosion-resistant materials have a high pressure resistance.

Automatic adjustment, innovative operation concept and modern communication protocols make the MCS300P an all-purpose photometer, even for potentially explosive atmospheres.
Features
Automatic adjustment without expensive test gases
Integration into existing networks
Integration of external parameters like temperature or pressure
Suitable for explosive environments
Easy installation and maintenance thanks to transparent, compact design
Specifications
Certifications & Approvals
Measured Value
Br2, CCl4, C2Cl4, CCl2F2, C3F6, CH₄, C₂H2, C₂H₄, C₂H₆, C3H₄, C3H₆, C3H8, C4H₆, C4H8, C4H10, C6H₆, C6H14, C7H8, CH3Cl, CH2Cl2, CHCl3, C₂H3Cl, C₂H2Cl2, C₂H₄Cl2, C₂HCl3, C6H5Cl, C6H₄Cl2, CHCl2F, CH3OH, C3H7OH, C₂H₄(OH)2, CH3CHO, HCOOH, CH3COOC₂H3, C₂H₂O, Cl2, CO, CO₂, COCl2, HCl, HCN, HF, H₂O, NH₃, NO, N₂O, NO₂, R-NCO, SO₂, SiF4, Many Other IR / VIS Active Gases and Liquids
Spectral Range
VIS Version: 300 to 1,200 nm
IR- Version: 1,200 to 12,000 nm
Measuring Range
More Than 60 Measuring Components Available (Depending on Concentration and Sample Gas Composition)
Up to 6 Components Simultanously
2 Measuring Ranges Per Component
Automatic Measuring Range Switching (Adjustable)
2 Limit Values Per Component
Measuring Ranges Depend on Application and Combination of Measuring Components
Ambient Temperature
5° to 40° C Temperature Change Max. ± 10° C/h
Power Supply
Standard Version 115 Vac, ± 10 % / 230 Vac, ± 10 %
Ex-version 230 Vac, ± 10 %
Ex Control Device 230 Vac, ± 10 %
Analyzer: 50 to 60 Hz, Ex Control Device: 48 to 62 Hz
Power Consumption: Analyzer: ≤ 230 VA, with Cuvette Heating: ≤ 805 VA, with 2nd Heating: ≤ 1,450 VA
Process Monitoring in Production of Vinyl Chloride or Isocyanate
Process Control in The Chemical Industry
Process Monitoring in The Production of Plastics
Monitoring of Exhaust Gas Purification Plants
Determination of The Water Content of Solvents